Enrich your home's decor with this walnut crevice coffee table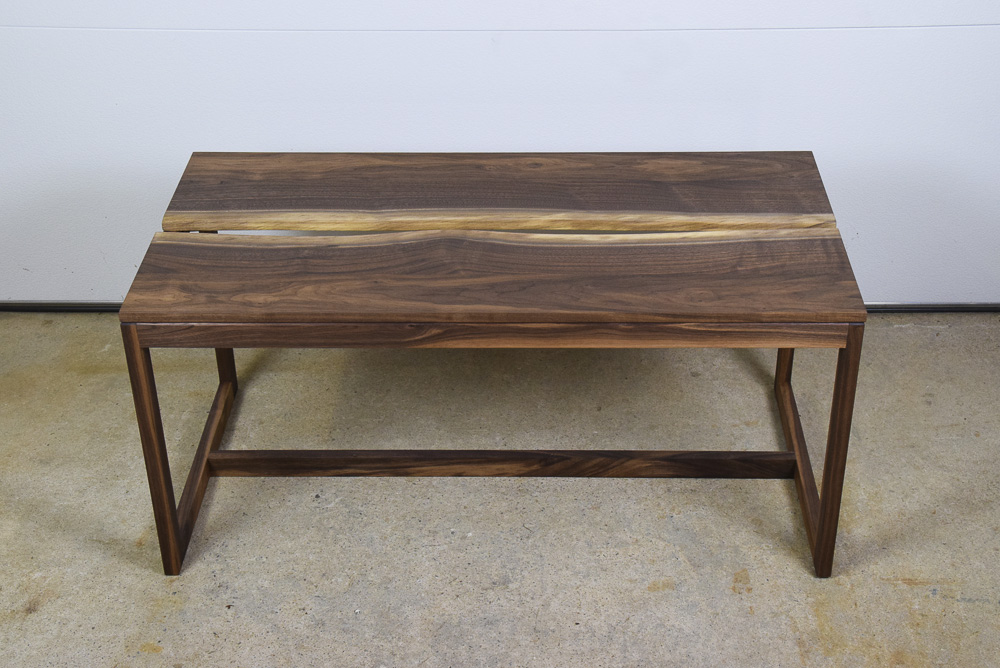 Walnut has a natural beauty and warmth. This live-edge walnut crevice coffee table will surely bring a charm and richness to your home's decor. The natural, live-edge sapwood edges are the focal point, but not the only one – I added a mirrored chamfer detail along the top bottoms and base top for a visual interest. It gives just the right dimension to the 5/8″+ tops so they don't feel too thin. Using 7/8″ thick walnut stock, I cut the legs narrow and constructed a minimal design for the base. This openness further lightens the overall look of the coffee table.
Domino tenon joinery holds the base together and custom-made walnut table buttons secure the tops. Finished in Rubio Monocoat pure oil – delivering a matte sheen and enhancing the beauty of the walnut.
Overall size: 38″ l x 19″ w x 17 3/4″ h
$1150
inquire for purchase (shipping and taxes extra)