I have always been fascinated with building things
When I was little it was blanket forts and Lincoln Logs with my siblings, in my early teen years it was Revell model kits, and tree forts with the neighborhood kids. In high school, I filled my class schedule with as many woodshop classes they'd let me take and gained an appreciation for creating things with my own hands. The furniture I built then (for my mom mostly) is still in use today.
My first real experiences with woodworking were with my dad; a skilled carpenter whose career was in the design and engineering field; who did odd jobs of remodeling and furniture making on the side. He even built the house I grew up in and some furniture my parents still use today. Working with him on some of the projects is where I learned about basic carpentry skills and found a passion.
Years after high school, I found myself working as an operations manager of a retail store for a national woodworking tool chain. When that business closed I ended up starting a web/graphic design company (which I still do today at designable.co), but kept amassing tools and dabbling in woodworking projects.
Today, I split my time mostly as a woodworker/maker with occasional web/graphic design projects for recurring clients. I build commissioned pieces as well as an inventory of items for sale in my Etsy store, local retail, and craft shows.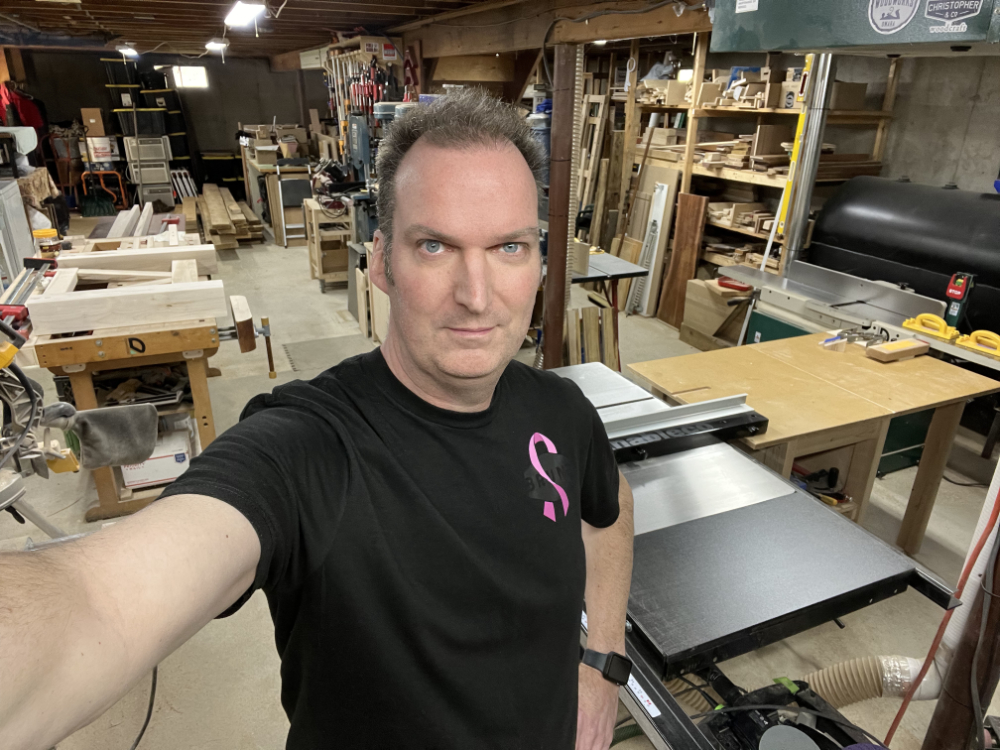 Andrew Grehl
woodworker, designer, and content creator
---
Got one of my furniture pieces? Leave me a review