Furniture Blowout
50-60% OFF in-stock inventory of custom furniture
Custom Woodworking and General Making of Things
Solid Construction
Traditional and modern techniques make it last.
Exotic Materials
Beauty, character, and strength from around the globe..sourced locally.
Custom Creations
Unique designs with character and quality craftsmanship.
Connecticut-based woodworking maker providing custom design and fabrication of handmade furniture, home decor and other wooden accessories.
Custom woodworking of handmade furniture, home goods and furnishings. You name it, I have likely built it.
beds
dining tables
floor mirrors
mudroom lockers
island/countertops
coffee tables
office furniture
desks
benches
Home decor items like cutting boards, key holders, urns, shadow boxes, bookcases and shelving, planters, and kitchen accessories. I use domestic/exotic species of woods, and other materials like metal and concrete, to create truly unique pieces.
Looking for something a little more rustic? I work with reclaimed materials too. Got a commercial space in CT in need of a facelift? I have experience designing and building for retail businesses.
I'm a Maker
I'm always looking to incorporate a variety of designs into my work. It's not just wood that I work with, I have experience with metals, fabrics, and masonry products to create amazing pieces. Want it personalized? I've made friends with several other talented, local makers whose services can enhance the products I offer.
cnc routing
laser cutting/engraving
airbrush art
pyrography
metalworking
leathercraft
Get Notified of new content and special deals we offer!
---
Subscribe to my YouTube Channel
---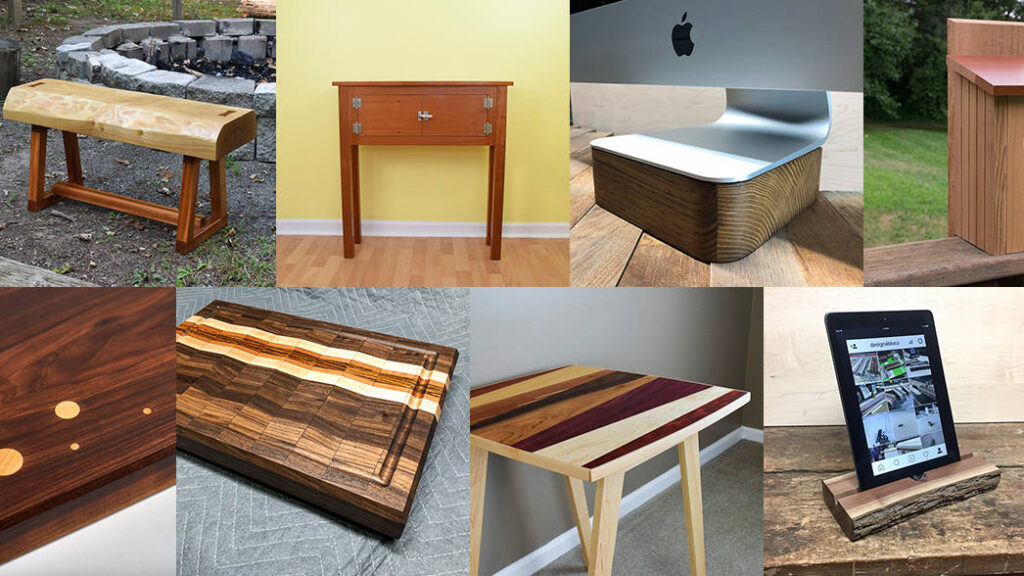 Join me on Instagram and watch me build!
Be a part of the great woodworking/maker community that exists on Instagram. Get inspiration, advice, feedback and learn some new techniques, as well as make new friends.
My feed is a mixture of photos, videos, and stories of in-progress and completed builds. Also, I share posts from other feeds and do occasional giveaways of materials and products.