A unique and modern open end table will add a unique visual to any room.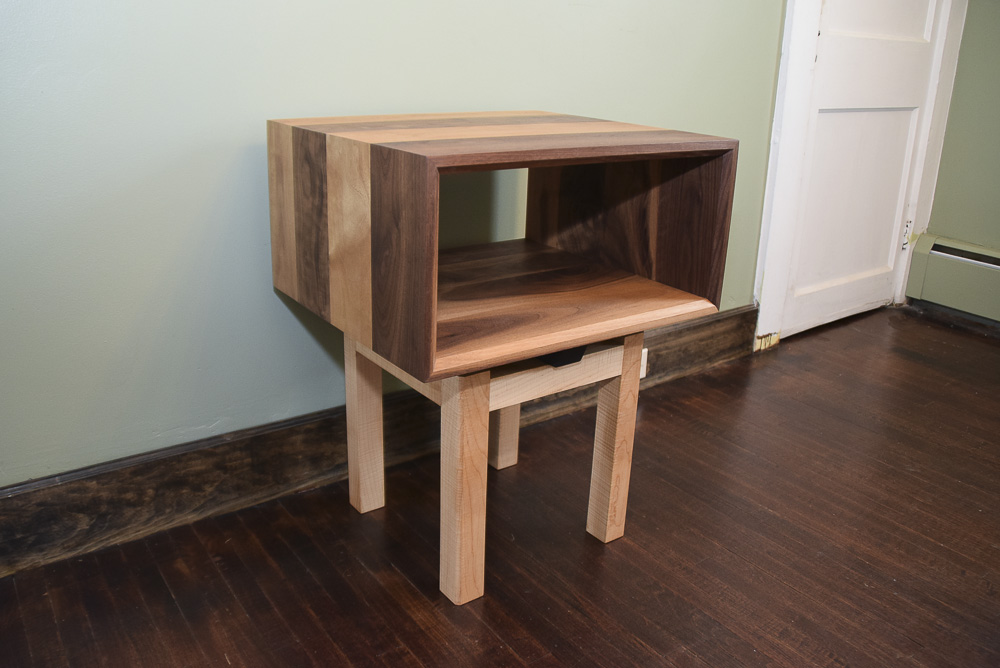 This integral-shelf open-end table design is a mixture of character-grade walnut and curly maple. The top features a continuous-grain pattern, the inclusion of lighter-shade walnut sapwood, and displays a heavy chamfer along the inside edge of the front and back faces. Festool domino tenons reinforce the mitered joinery. The curly maple base is constructed using 1 3/4″ thick stock (also in an open configuration), has domino tenon joinery and a chamfer along the outside edge of each leg to complement the top. Base legs were left 'proud' of the rails to add additional visual interest.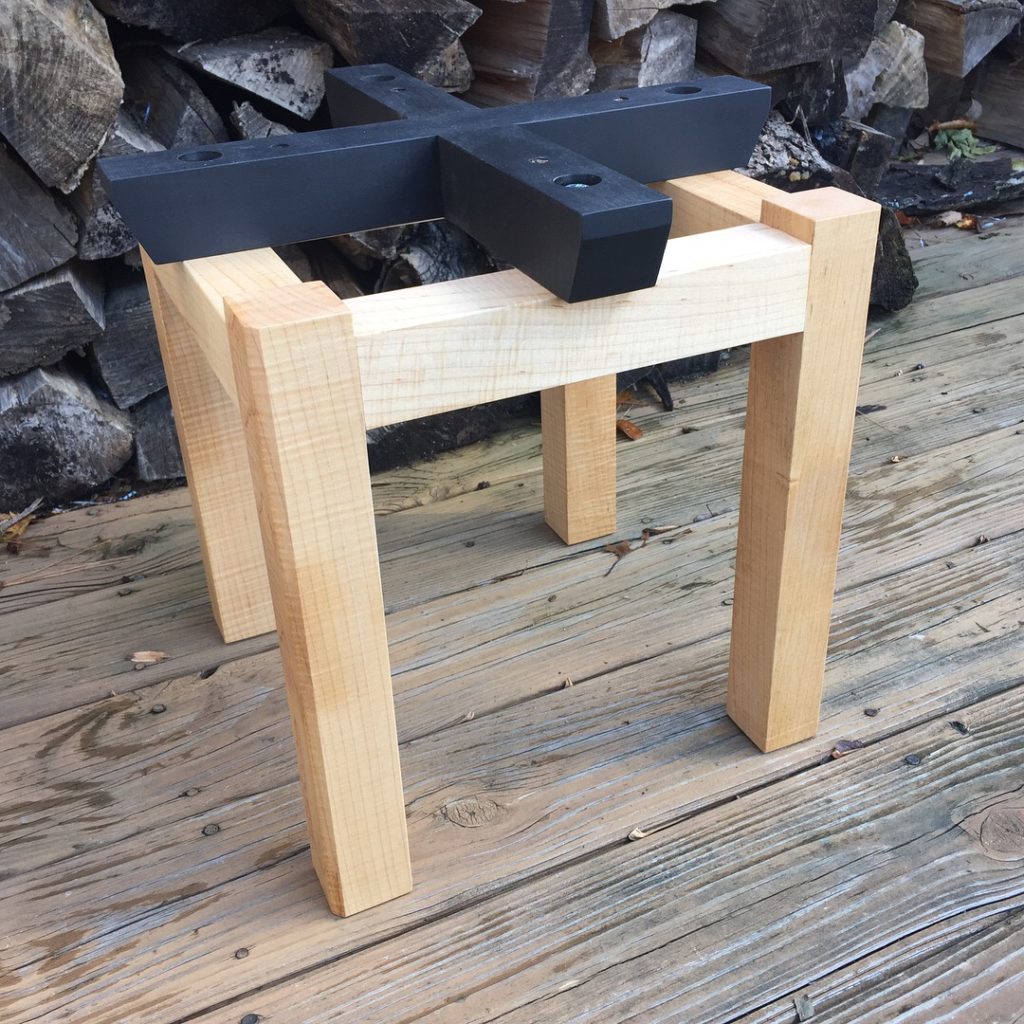 Connecting the top and base together is a curly maple mounting brace, assembled with cross lap joinery, using bolts and thread-tapped holes. A bevel on the underside of the ends adds cohesion between all 3 pieces.
The piece is protected with Rubio Monocoat oil finish – pure oil on the walnut top and curly maple base, with intense black precolor followed by black oil on the cross brace – delivering a smooth, durable matte sheen.
Overall size: 20″ w x 17 1/2″ d x 25″ h
Walnut top: 20″ w x 17 1/2″ d x 10″ h (7/8″ thick)
Maple base: 15″ w x 15″ d x 15″ h (1 3/4″ thick)
$800 $350
inquire for purchase (shipping and taxes extra)