Comfortable in the entryway hall or at the foot of the bed.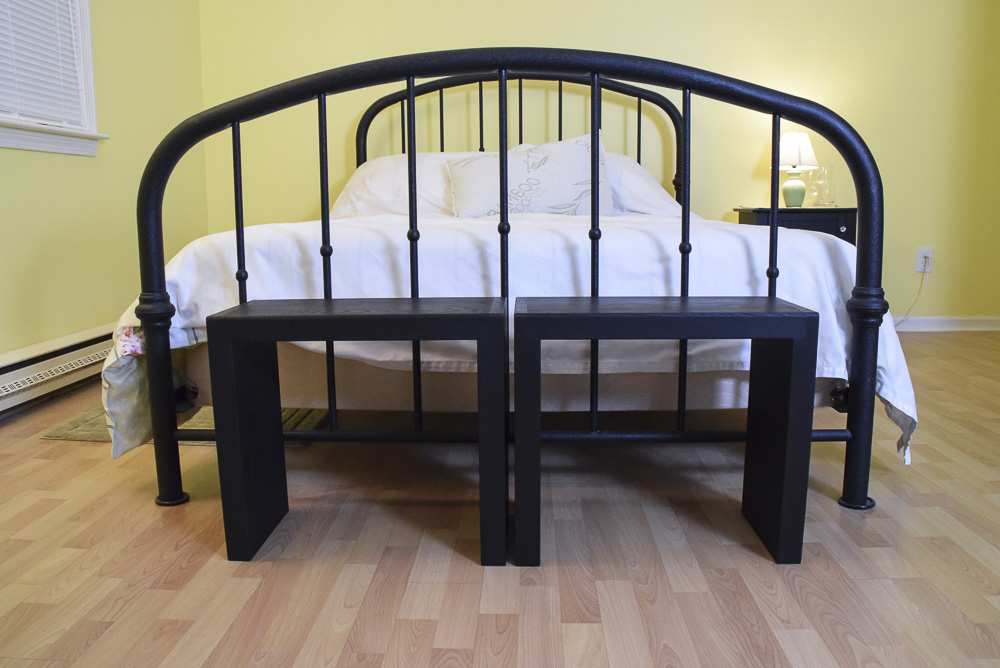 A stout 1 3/4″ thick red oak wood makes for a durable frame for this pair of sitting benches. The open leg design projects a light feel and creates a cubby for storing shoes.
Joinery consists of a deep rabbet reinforced with exposed tenons, creating a very strong union able to support the weight of being sat on. Edges have been slightly eased, with the front and back edges receiving a more substantial 3/8″ radius for a more comfortable feel against the body.
Finished with Rubio Monocoat intense black pre-color to blend the red oak into a uniform shade before applying their castle brown oil. The dark color fits any modern decor whilst the slight hint of brown tone adds a touch of warmth. The matte sheen produced by the oil works well to balance the tone of the red oak's open grain.
As a pair, these benches could also function as a coffee table – whether lengthwise, L-shaped or in a squared configuration.
Overall size: 20″ w x 9 3/4″ d x 17 3/4″ h
$140 each $100 for the pair
inquire for purchase (shipping and taxes extra)