Simple and effective storage for your quick grip-style clamps
Prior to building this quick-grip clamp rack, I would just 'clamp' the clamps to the joists in my shop. The problem was the location I kept them meant reaching above my head and over tools to get them. Not ideal so I hardly used them. My solution is a simple DIY rack that holds them vertical and puts them near my other parallel and f-style clamps for greater access. I used some scrap 3/4″ oak plywood to build mine, but you could use solid lumber if desired.
I used a table saw with a dado blade to cut the slots, but you could do it with a combination of other tools. A jigsaw, handsaw, router, or drill a hole at the innermost end of the slot and saw cut the waste would work as well.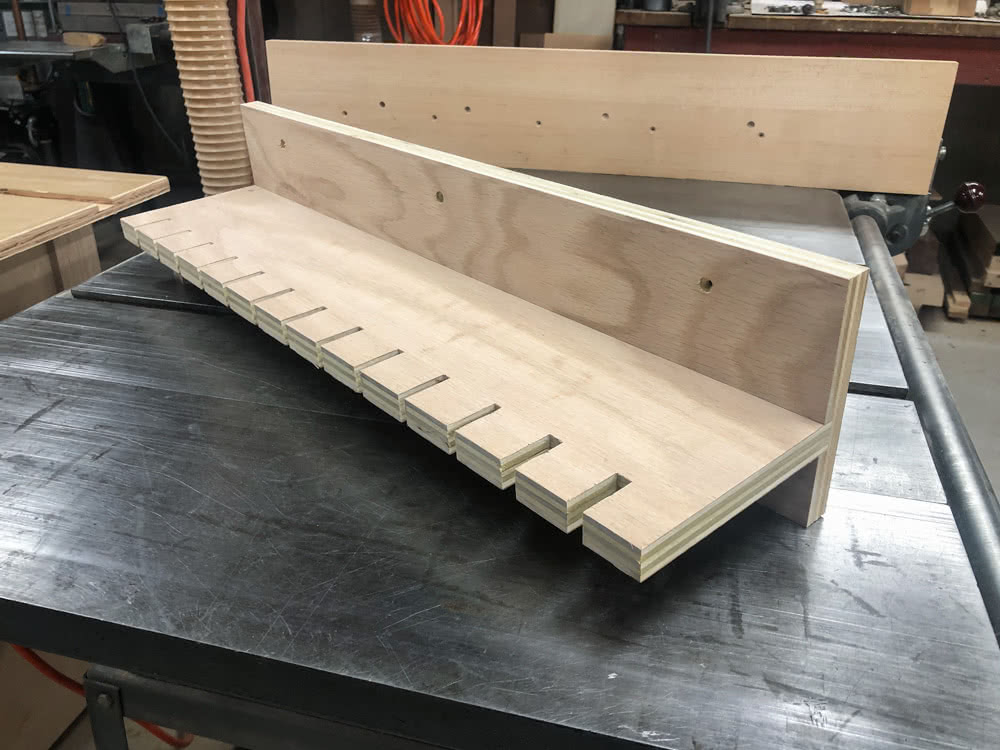 The Build
The quick-grip clamp rack is 2 pieces of plywood 24″ long x 5 1/2″ wide. I chose to dado one piece into the other in a T shape, but you could just butt them together as a T or an L though I'd recommend 45-braces on the ends for support, offset from the centerline because I have to clear pipes where I'm hanging this. I've got 13 quick-grips so that's what I've calculated spacing for. This calculation also takes into account space for 45-braces if you do choose to use them. No need to do anything different in the build.
Slots are cut at 1/4″ width and 1 1/4″ depth. The first slot is 1 3/8″ from the end, then a 1 1/2″ space in between each slot. I have two clamps with a thicker bar so I widened the last 2 slots to 3/8″ to accommodate. Glued and screwed together, holes drilled for mounting, and the rack is ready for use. You could round over sharp edges and add a radius to the corners for aesthetics, though for me it's utilitarian in purpose so I didn't go that far.
*If you make a different size rack, keep the spacing at 1 1/2″ so the clamp pads don't overlap each other.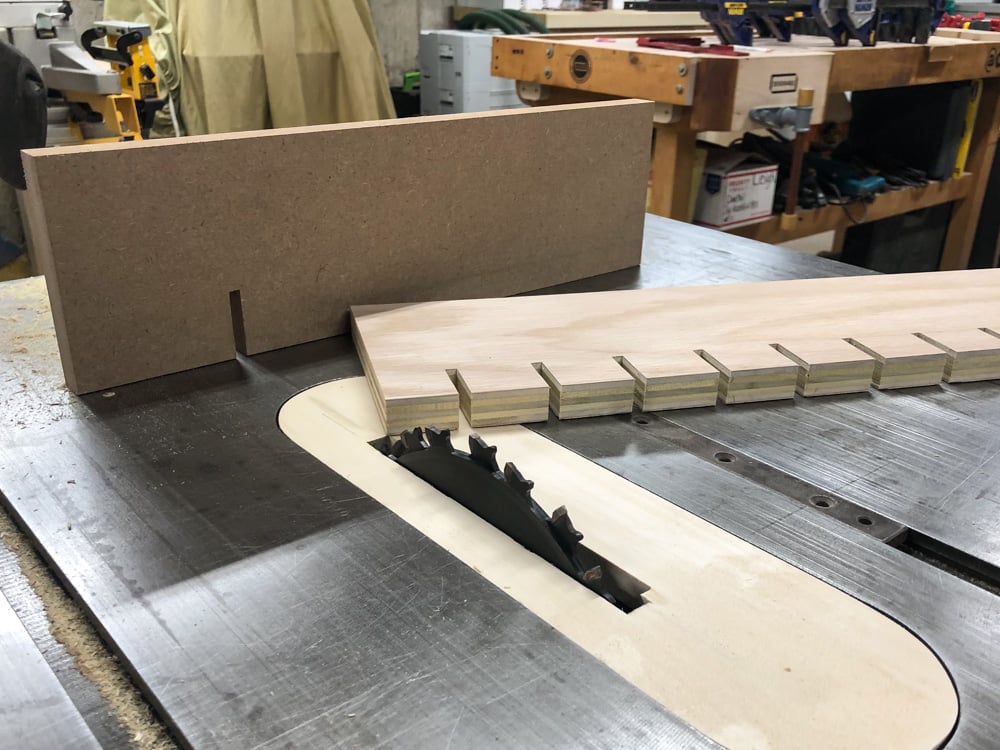 Tag me @designableco (on Instagram / Twitter) and @designable on Facebook if you do build it. I'd love to see what you create!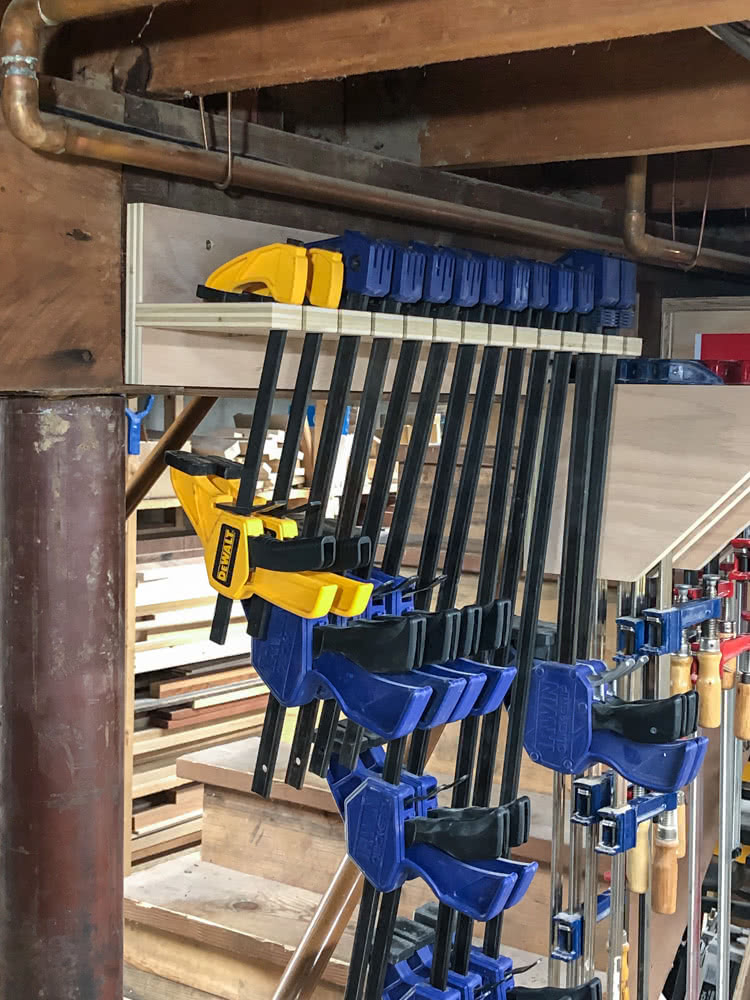 Download the pdf template in full-length 24″ or as a section you can print at home. (print 'section' at 100% to maintain correct dimension and it'll fit 8.5×11 paper)