Curves + Angles -> Modern Design
Curves and angles mix to create a unique modern furniture design – a pillow square end table, full of color and visual texture from the grain of the woods used. A lively statement piece for your home's decor.
This end table is constructed of a maple base (finished with Rubio Monocoat pure oil, delivering a smooth, low sheen), and a lyptus top (colored with Rubio Monocoat cherry coral red finish).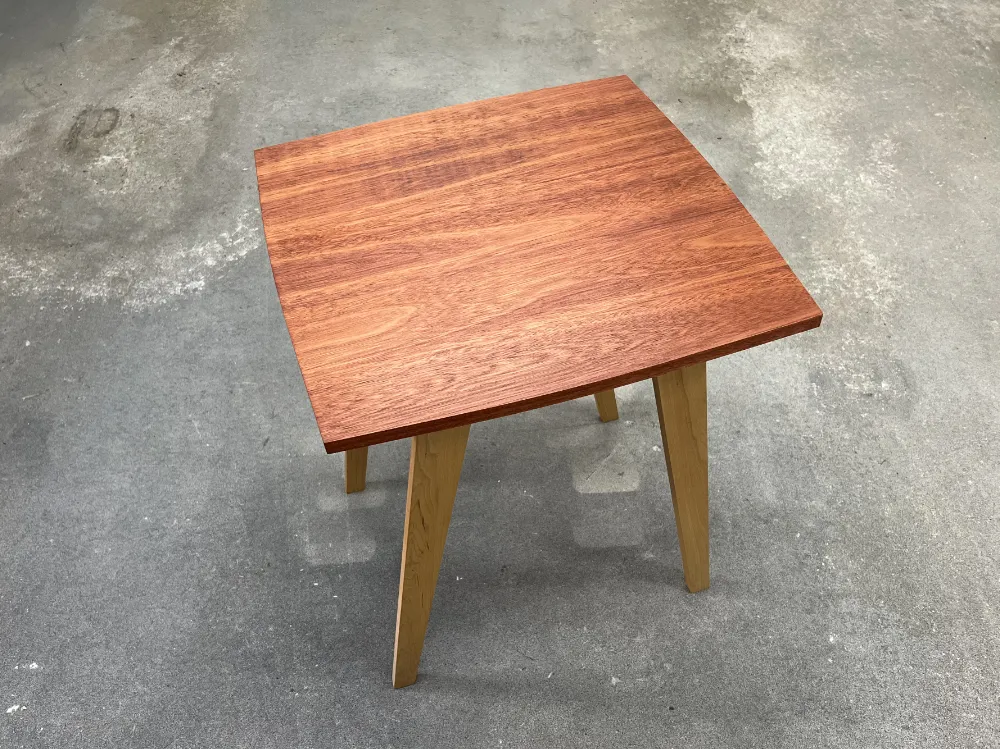 To soften the angular shape of the base, the top received a slight belly along all four edges. I also added a small chamfer to the underside perimeter edge of the 3/4″ thick top.
5/8″ thick maple is used to construct the base, in a tapered leg and integral skirt design. Domino tenon joinery binds it all together, with custom-made table buttons to attach the base to the top. These table buttons firmly secure the base to the top and have plenty of wiggle room to allow for wood movement.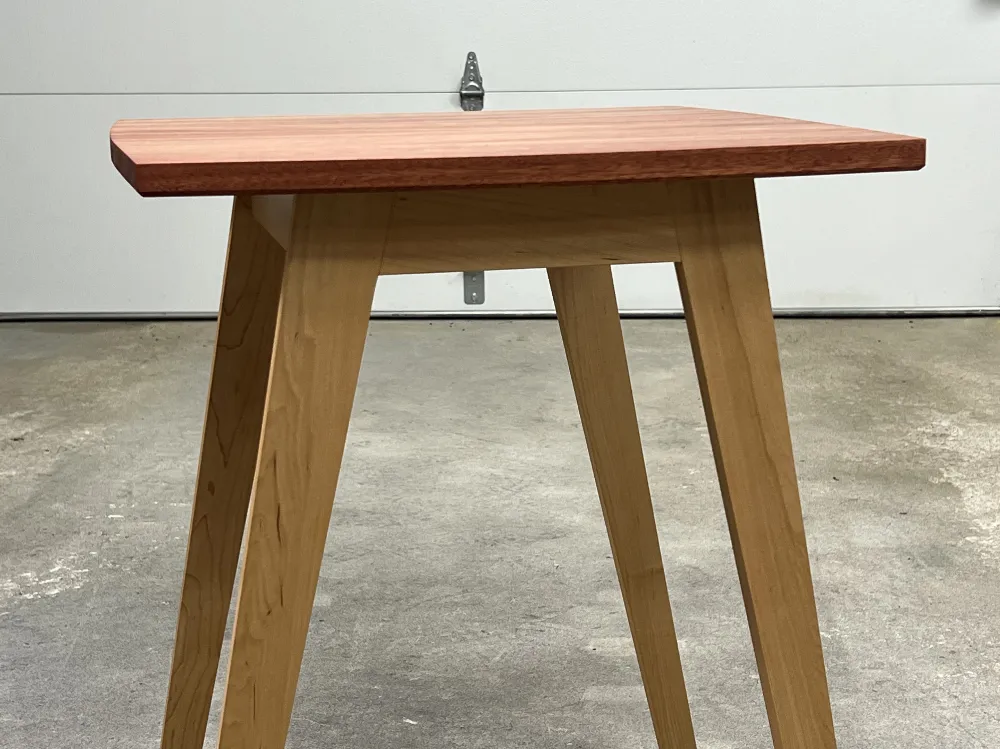 Overall size: 21 1/4″ square x 24 1/2″ h
$575
inquire for purchase (shipping and taxes extra)