A chamfer is the details of this repurposed oak(s) coffee table.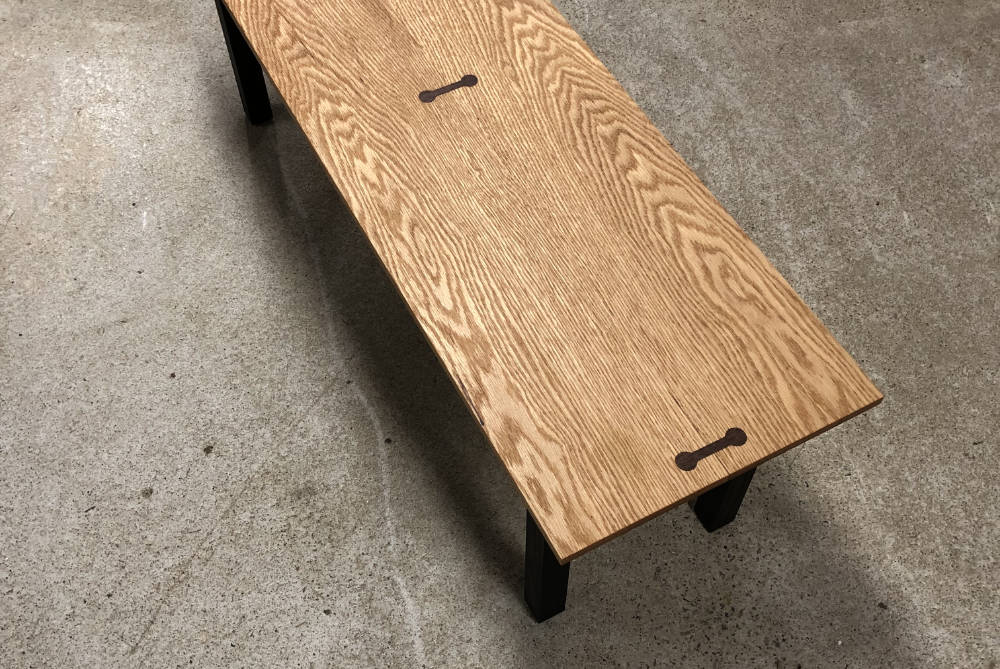 Whilst there are several cool chamfer design elements to this modern coffee table, it's ultimately the swirly grain of the red oak top that steals the show.
A 15 degree chamfer adorns the 1 1/2″ thick red oak top bottom edge. The 1 5/8″ square leg base sports 2 chamfers. Visually noticeable, a steep corner chamfer on the outward corner of each leg top. Lastly, a shallow 4-facet one creating a shadow line on the leg bottom.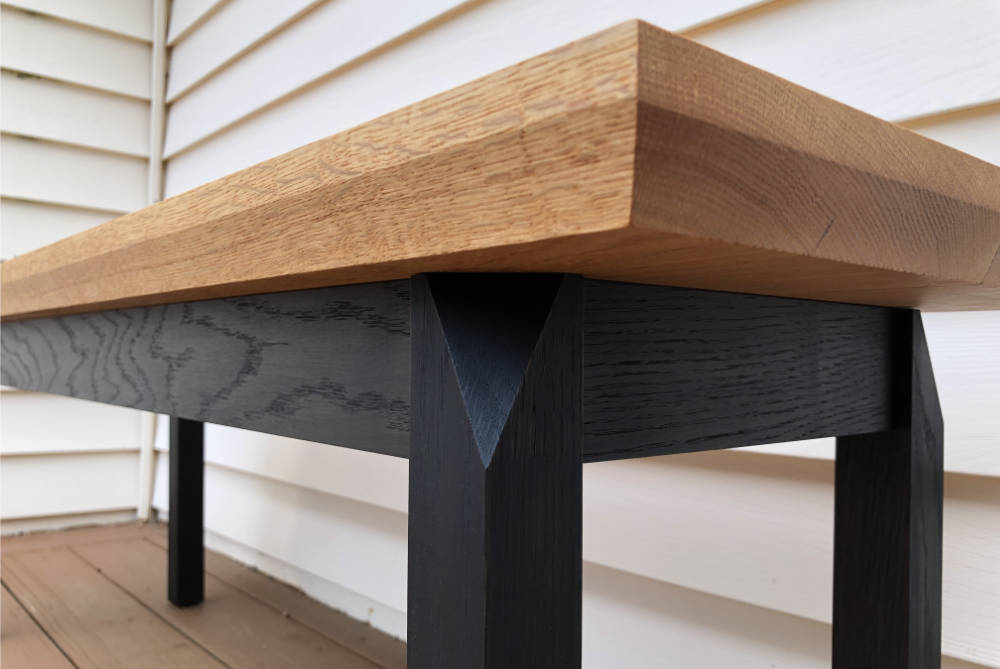 The red oak tabletop is a reclamation, having been found on the roadside by my uncle, adding an air of history and charm to this modern design. It had a nasty dark oil finish with years of use and neglect apparent, and a groove edge profile. I sanded and trimmed the top to shape, while still keeping characteristics of its past life intact. This repurposed tabletop has a few minor checks, dowel holes where the original legs were joined, and a crack along the seam. I used walnut sedgebell inlays to keep the seam from separating further (it also adds a nice visual contrast). I used white oak to construct the base, with a combination of Rubio Monocoat black oil overtop intense black precolor.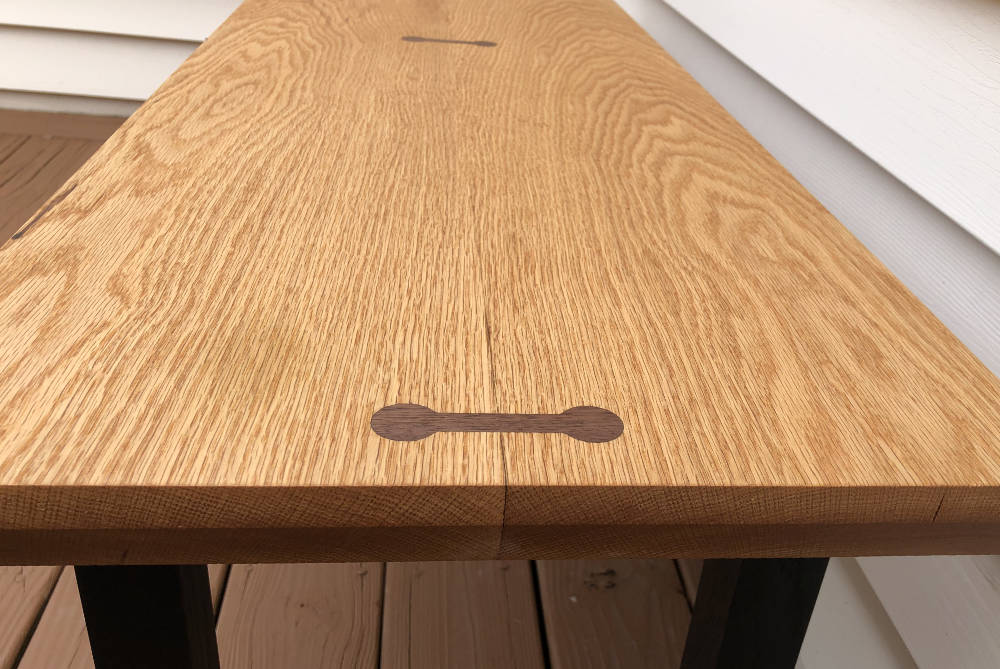 I don't have a before picture, but follow this link to my @designableco Instagram feed to see the build process. See a remnant of the prior finish and edge profile as well.
Built using solid construction, and having appropriate physical dimensions, this table could also be used as a sitting bench.
Overall size:50″ l x 15 1/2″ h x 17 1/2″ h
$450
inquire for purchase (shipping and taxes extra)